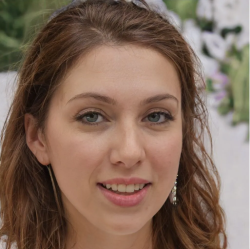 Latest posts by Jessica Thompson
(see all)
NASHVILLE — A host of startups and newcomers to the auto industry are shaking up the automotive supply chain, but established companies aren't standing pat.
Indeed, the supply chain is in for a major overhaul as longtime suppliers look to maintain their positions in the electric vehicle era, manufacturing executives said during a panel at the Automotive News Congress here.
Take, for example, Denso Corp., the world's second-largest auto supplier by annual global sales to automakers. As the supplier giant looks to become "more agile and more flexible" in the EV era, it is investing in 3D printing, or additive manufacturing, to help it to build spare parts and cooling systems, for instance.
"Materials and manufacturing processes continue to evolve to help us to do things lighter and faster," said Andrew Clemence, Denso International America's electrification business unit leader. "We really believe this is going to unlock a new era of product design because it takes away the constraints that you have with traditional manufacturing today."
Likewise, Novelis, a major supplier of aluminum to the auto industry, is developing manufacturing technologies to help provide additional value and uses for automakers, said Jamie Zinser, Novelis vice president of global sales and marketing.
"We do realize that aluminum is at a disadvantage" to steel when it comes to cost, she said. But she added that the material is going to prove to be "very critical" for automakers as they look to keep EV weights down.
Manufacturers are changing not just how they build parts, but also where they make them. For example, South Korean tire maker Hankook Tire entered the U.S. manufacturing space by opening a plant in Clarksville, Tenn., in 2017.
Building tires locally for the North American market positions Hankook to benefit as automakers invest billions of dollars in EV production in the region, said Curtis Brison, president of Hankook Tire America Corp.
"We're investing heavily in electric vehicles," Brison said. "When you look at it from the dynamics of a tire, these vehicles are heavier, there's more power and torque. They're a lot quieter in the interior. We're challenging ourselves to be the very best in that world."
Register for the second Automotive News Congress event, June 16 in Washington, D.C., which will cover industry regulation.