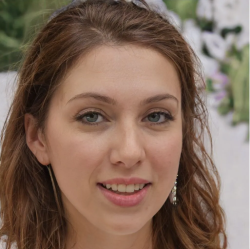 Latest posts by Jessica Thompson
(see all)
Maple syrup is great on pancakes, waffles and French toast, but gas tanks? Not so much. One woman learned that the hard way after an argument with 42 year old Jeremy Fischer in Alpena, Michigan.
According to MLive, the woman and her boyfriend got into an argument with Fischer while in the parking lot of an unidentified business on April 3rd. There's no word on what the disagreement was about, but shortly after the incident the woman's vehicle stopped working.
Also Watch: Putting Coke Into The Gas Tank Is One Way To Ruin Your Car
She suspected Fischer had something to do with it, so she called Michigan State Police. Troopers from the Alpena post responded and noticed a "sticky substance, having an odor of maple syrup" when they removed the fuel cap. The vehicle was then towed to a service center where a mechanic found a "gooey substance" at the bottom of the gas tank, which ended up clogging the fuel pump.
Fischer was arrested by the Alpena Police Department on May 19th and the publication is reporting he has been charged with "malicious destruction of personal property $1,000 (£795 / €936) or more, but less than $20,000 (£15,905 / €18,724)." Of course, that isn't too surprising as it reportedly cost more than $1,000 (£795 / €936) to repair the damage done by the maple syrup mischief.
Fischer was taken to the Alpena County Jail and given a $25,000 (£19,880 / €23,404) bond. According to Abdo Law, the malicious destruction charge can result in up to five years of imprisonment as well as a fine of up to $10,000 (£7,952 / €9,362) or three times the value of the damage.