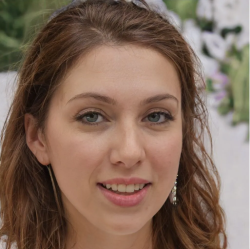 Latest posts by Jessica Thompson
(see all)
Tesla started rolling out its 2022.16.0.2 over-the-air update. The update includes navigation energy prediction, blended brakes, improvements to driver profiles, and Supercharger wait times.
Teslascope first detected the 2022.16.0.2 update rollout on a 2019 Model 3 Performance in New South Wales, Australia. Since then, a few more Tesla vehicles have received the update, including three legacy Model S units, six Refresh Model S cars, and seven Model 3s. 
One of the new features introduced in the 2022.16.0.2 update is Navigation Energy Prediction. The feature forecasts the amount of energy a Tesla unit will use, given the driver's route. 
"Energy prediction for your route has been improved by incorporating forecasted crosswind, headwind, humidity, and ambient temperature when using online navigation," stated Tesla's Release Notes. 
The 2022.16.0.2 update also introduced Blended Brakes. Tesla hacker Green explained that Blended Brakes automatically apply regular brakes during regenerative braking for consistent deceleration. He also stated that Blended Brakes are optional. Drivers can enable Blended Brakes by tapping Controls > Pedals & Steering > Apply Brakes When Regenerative Braking is Limited.
Tesla also updated driver profiles. Now, drivers can link their media player accounts, like Spotify, to their driver profile. 
"Media player accounts (e.g. Spotify login) are now linked to your driver profile. Simply log into your media account while your driver profile is selected," said the Release Notes. 
The latest OTA update may also show Supercharger wait times to drivers. The feature would also show drivers less congested Supercharger stations and reroute them to those locations. 
The Teslarati team would appreciate hearing from you. If you have any tips, reach out to me at [email protected] or via Twitter @Writer_01001101.
Tesla 2022.16.0.2 update includes navigation energy prediction, blended brakes & more