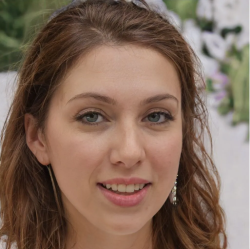 Latest posts by Jessica Thompson
(see all)
No one was injured in the incident, thanks to good Samaritans who jumped into the pool to rescue the Tesla's three occupants
January 11, 2023 at 13:31
by

Sebastien Bell



The driver of a Tesla Model S made a silly mistake that wound up costing them heavily, after they ended up going through a wall and diving into someone's pool. In a surprising twist, the pool belonged to a high-power lawyer who works at Disney. Ouch.
A photo of the Tesla almost entirely submerged in the pool was shared by the Pasadena Fire Dept., which reported that the Tesla's driver mistook the accelerator pedal for the brake, while in a parking lot near the pool.
Fortunately, both of the vehicle's adult occupants, and a four-year-old child, were quickly rescued from it by "good Samaritans." The Pasadena city manager's office told Fox News that the people who helped were two staff members at a preschool that is located next to the residence.
Read: Corvette Driver Starts The New Year With A Splash
Shawna Swanson, meanwhile, the chief employment counsel at Disney, confirmed to the Daily Mail that it was her home that the pool belonged to, though she did not comment further. The Spanish style house is reportedly worth as much as $2 million.
The accident occurred on Tuesday, during what the Pasadena Fire Department referred to as "a busy day." The crash took place in the midst of heavy storms in the area, which led to multiple calls to first responders.
advertisement scroll to continue
Southern California was hit by heavy rains on Tuesday, that led to flooding and evacuations in the area. Whether or not the conditions were related to the Tesla accident, though, is not known.
Fortunately, one way or another, the two preschool workers were able to get all of the occupants of the Tesla out of the pool before there were more serious consequences. The Pasadena Fire Department reports that no one was injured in the incident.
Pasadena Fire Department