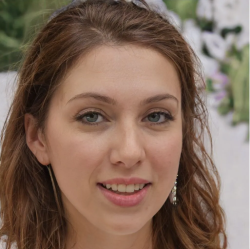 Latest posts by Jessica Thompson
(see all)
While many startups and established battery manufacturers are working on revolutionary cell technology that would radically improve electric vehicle range while slashing costs, Tesla and partner Panasonic are pushing forward with an evolutionary step that could make significant improvements almost immediately.
Tesla's new 4680 battery format follows company tradition of using cylindrical cells from mass-market manufacturers such as Panasonic. But the 4680 is different because it has more than five times the volume of the so-called 2170 cell used in most Teslas, as well as structural changes to improve cost per kilowatt-hour.
The 4680 name comes from its size. The cell is 46 millimeters wide by 80 millimeters tall, with six times the power compared with 2170 cells, Tesla said. When put in a battery pack, that will enable a 16 percent range gain.
Perhaps even more important in the current inflationary environment, Tesla is promising more range at a sharply reduced cost.
During the company's Battery Day event in September 2020, executives said a 56 percent cost reduction per kilowatt-hour was possible with the 4680 at volume production.
Unlike some of Tesla's promises, such as fully self-driving software and the Cybertruck pickup, the 4680 cells are real and in limited production, according to the company.
CEO Elon Musk said on a January earnings call that 4680 cells produced by the EV maker's pilot battery line in California are being used in some Model Y vehicles made at its new Texas factory, which is set to formally open Thursday, April 7.
Drew Baglino, senior vice president of powertrain and energy engineering, said on the call that Tesla will ramp up production of 4680 cells this year and next while engaging with major suppliers on external 4680 production to meet demand.
"We're building 4680 structural packs every day, which are being assembled into vehicles in Texas," Baglino said. Suppliers, he said, "look at it the way we look at it, as a way to drive fundamental cost efficiencies in production."
Tesla said in February that it has made 1 million of the 4680 cells since starting production on the pilot line.
Tesla is not alone in embracing the 4680 format. Panasonic has said it will make 4680 cells for Tesla at a plant in Japan. Japanese broadcaster NHK reported in March that Panasonic is also looking for U.S. land to build a battery factory near Tesla's Texas plant.
In addition, some Chinese battery manufacturers have said they will make 4680 cells with their own chemistries and production innovations for automaker clients.
While Tesla's nickel-based 4680 cells are likely to find their way into the Cybertruck and Semi cargo truck given their energy density, the automaker is also ramping up its use of cheaper lithium-iron-phosphate cells from Chinese battery manufacturers such as CATL.
Tesla executives have said lithium-iron cells are more appropriate in use cases that require lower energy density, such as standard-range vehicles.
"To the question about 'should everything be 4680,' it doesn't have to be," Baglino said on the January earnings call. "And in the end, it's about cost competitiveness, scalability and manufacturing."
Reuters contributed to this report.