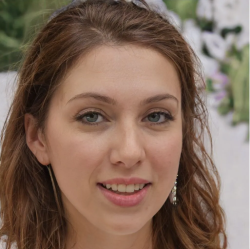 Latest posts by Jessica Thompson
(see all)
In her 30 years in the auto industry, Julie Herrera has learned several tricks of the trade. One piece of advice she has for other dealers: When hiring, hire service technicians first.
"If you're getting an opportunity on a new point or a buy-sell, start immediately with securing technicians," said Herrera, dealer principal of Toyota of Cedar Park outside Austin, Texas.
That's because it takes longer to find and develop them, she said.
For Herrera, 54, training and retaining technicians has always been a point of focus — especially since opening Toyota of Cedar Park in May 2017, after the automaker approved her application for an open point.
"I know what each of their stalls, each of their bays, make per month for the store, and how they help us retain our customers by knowing their jobs," Herrera said.
One of the first things she did was visit area high schools, joined by her parts and service director and shop foreman. Two miles from the dealership is Rouse High School, which has an automotive tech program.
Toyota of Cedar Park has since become involved with that program, and aspiring technicians who graduate from the school are invited to join the dealership for additional training, Herrera said.
Toyota of Cedar Park currently has 17 technicians who came out of Rouse High School, Herrera told Automotive News. They leave school with three years of training — an indication of how serious they are about that career path, Herrera said.
"They don't want to just be lube and oil filter and ToyotaCare technicians," she said. "They have the desire to grow. That's exactly what we want, and it's been very successful for us."
Interested Rouse students are put on a two-year growth plan at Toyota of Cedar Park, which sells about 1,000 new and used vehicles a month.
And it doesn't stop there: Herrera's store has extended its technician training offering to nearby McNeil High School as well.
Through an internship program, McNeil students visit Toyota of Cedar Park three days a week for two hours, so dealership employees can see how they work and train them on the basics, Herrera said.
The store has hired three of those students as technicians, as well as three students from Georgetown High School, 15 miles away.
That means 24 of the dealership's 70 technicians were found from nearby high schools, Herrera said.
"I'll tell you, we don't lose these kids," Herrera said. In fact, Toyota of Cedar Park has a 97 percent retention rate for technicians it hires from local high schools.
With technicians in such short supply, Herrera says dealers need to increase their efforts to find and train them.
"We can't be asking the manufacturers to help us with techs and the industry to help us with techs," Herrera said. "That's our job. … You have to get into the community and you have to be involved in the schools so that you can supply yourself with technicians, and then you have to grow them."
Once dealers have enough technicians on staff, they need to work to keep them, Herrera said, by treating them well, laying out clear growth plans and paying them appropriately.
It's important that managers realize technicians are certainly of the "more detail, less retail" mindset, she said.
"These young men and women that are technicians are serious-minded and problem-solvers," Herrera said. "So when you respect that and you know it, then they tend to respond and want to work for you."
Bosses should also be clear about the type of work they want technicians to handle. Spelling it out is key, as is establishing time frames for when a technician will be expected to move up to another skill level, Herrera said.
Above all, paying technicians enough and clearly denoting when they will get raises is crucial.
At Toyota of Cedar Park, technicians start at $17 an hour. Level 2 techs go to $18 an hour, while main-shop technicians are paid $18 to $26 an hour. Rates increase based on level of certification, Herrera said.
"Don't pay somebody more for the same kind of work and pay somebody less," Herrera said. "If they're the same skill set and they've been with you the same amount of time, don't play any games with pay, just pay them."