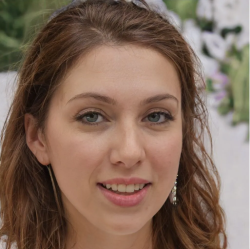 Latest posts by Jessica Thompson
(see all)
High-performance SUVs have never been more popular than they currently are and the Jaguar F-Pace SVR is one of the most brutal of them all.
Jaguar has been selling the F-Pace SVR for a couple of years now and recently updated it for the 2022 model year. Powering this wild SUV is a 5.0-liter supercharged V8 delivering 542 hp and 516 lb-ft (700 Nm) of torque that's coupled to an eight-speed automatic transmission from ZF powering all four wheels.
Matt Farah and his co-host Zack Klapman recently put an eye-catching red example through its paces along some stunning canyon roads in California. As you may expect, they are impressed with what Jaguar has created.
Read More: 2022 Jaguar F-Pace Gets Minor Updates, New R-Dynamic Black Variant
Prices for the F-Pace SVR start at around $85,000 in the United States and the example featured in this test cost roughly $86,000. Farah says that's quite good value compared to the Porsche Macan GTS and BMW X3 Competition that he recently tested, both of which can cost upwards of $100,000 with a few options. The F-Pace SVR also serves as a compelling alternative to the Cayenne as it is similar in size but has a starting price closer to that of the smaller Macan.
Jaguar Land Rover's 5.0-liter supercharged V8 is an acclaimed engine and it's not hard to see why. In addition to providing excellent levels of horsepower and torque, it is intoxicating to listen to. The F-Pace SVR also handles exceptionally well, although the ride can be a little bit firm on bumpy roads.
The British car manufacturer made a number of small changes to the F-Pace for the 2021 model year, including the fitment of an enlarged central touchscreen that actually has a curved display. This system is more responsive than the old display and it also looks slightly more premium.