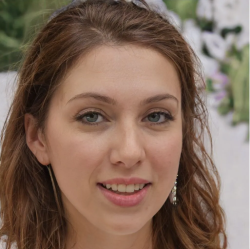 Latest posts by Jessica Thompson
(see all)
Rivian has a few uphill battles ahead of it but one thing it doesn't need to change is the recipe for the R1T pickup. After an extensive review, Matt Farah and Zack Klapman decided that it's one of the best in the business. And that comes down to how multifaceted it is in the face of a bunch of other compromised rivals.
Almost every vehicle on sale has to compromise to one degree or another. Still, there are so many on the market right now that have pretty big compromises with regard to performance. As Farah brings out in this very video, lots of brands make expensive trucks and SUVs but they come with caveats.
That's where he and his co-host think that the Rivian R1T is considerably different. After driving it in canyon roads and having a blast, the two guys take this all-electric truck off-road. And they don't just stick to simple gravel or dirt trails. No, they get into spots where serious articulation is required to get back out.
Read Also: Rivian R1T Drives Through Water Crossing On Mojave Trail With Ease
At no point does the R1T struggle to do as it's told. It's not just the on-road and off-road driving performance that does it for these guys, though. It's the fact that those dynamics are married to outstanding technology, luxury, and utility.
As Klapman says, "It really combines the best things of new pickup trucks, Tesla stuff, sports cars, it really married them in a way that's shocking." That ability to do so much in a single package makes these guys feel like the R1T is still totally worth its new, and much higher, $91,000 price tag.
At the same time, they point out how this isn't exactly as eco-friendly as it could be. The gigantic battery is full of precious metals, the range could be better if the truck was designed to prioritize efficiency more, and it could do with far less power if it needed to.
It sure sounds like the way to convince those who can afford it to make the jump into all-electric vehicles. Farah even says that when the R1S SUV finally starts shipping it's going to be awesome. What do you think? Is the R1T or the R1S the most desirable EV in your opinion or is it missing something?