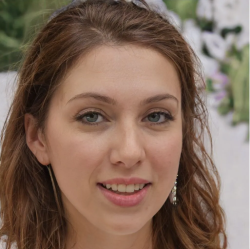 Latest posts by Jessica Thompson
(see all)
Chevrolet gave fans of "The Sopranos" a partial answer to the mystery of what happened after the screen went black at the end of the HBO series 15 years ago: Tony's kids grew up and bought electric vehicles.
The Super Bowl commercial for the Silverado EV brought together Jamie-Lynn Sigler, who played daughter Meadow, and Robert Iler, who played son A.J. Chevy went for authenticity by hiring "Sopranos" creator David Chase to direct and Phil Abraham, who handled photography direction for the show's title sequence, to reprise that role for the remake. The brand even got rights to the original song, "Woke Up This Morning" by Alabama 3.
"I just think it's so cool that it's about the truck and the future generation and a new world," Sigler says in a behind-the-scenes video about the commercial posted last week by Chevy, "because Meadow and A.J. represent that for the 'Sopranos' world that people love so much."
The ad replicates Tony Soprano's gritty drive along the New Jersey Turnpike that opened each episode, but instead of his red 1999 Chevy Suburban, Meadow is behind the wheel of a blue 2024 Silverado EV.
The spot shows other ways the world has changed in the past few decades. The sign for Satriale's Pork Store — where show characters ordered "gabagool"— now notes that it has meats with "no antibiotics." While Tony pulled a toll ticket to get on the turnpike, Meadow cruises through using an E-ZPass.
"It's this funny thing with 'Sopranos,' " Sigler says. "Anytime you think it's the last time we're going to all be together, the last time we're going to talk about the 'Sopranos' world, there's always something else."