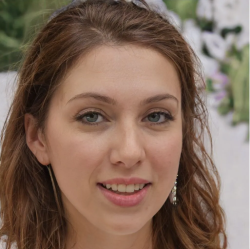 Latest posts by Jessica Thompson
(see all)
TOKYO — Racing to catch up on lost production, Toyota will again reduce output in March even as it plans to build a record number of vehicles globally.
Toyota, which has repeatedly chopped its fiscal-year production plan, wanted to stretch factory output to the max in March to recover ground lost during the semiconductor shortage.
But lingering bottlenecks forced Toyota to adjust by 100,000 units and target 950,000 vehicles.
While the new plan shows how the global microchip woes continue to weigh on the automaker, the target would still be an all-time monthly high for Toyota.
The automaker's previous monthly record for production was 870,000 in March 2012.
Just last week, Toyota warned it expects to lose between 100,000 and 200,000 units of output in March due to the semiconductor bottlenecks after losing 140,000 units in January from COVID-19 interruptions.
All told, Toyota said it could lose up to 480,000 from January through March.
Toyota's downgrade puts global output at 8.5 million vehicles for the fiscal year ending March 31, down from a target of 8.87 million envisioned as recently as mid-January. Toyota started the fiscal year eyeing 9.3 million vehicles, then cut that to 9.0 million as the chip crisis deepened.
Cutbacks in March will affect three lines at two plants in Japan, out of 28 lines in 14 plants.
Impacted models include such Lexus nameplates as the NX, RX and UX crossovers as well as the ES sedan. Output of the Toyota C-HR compact crossover and Aqua hybrid will also be dented.
In the automaker's just-ended fiscal third quarter, operating profit tumbled 21 percent with the semiconductor shortage and pandemic crimping output, stymying sales and denting earnings.
The automaker cut its global consolidated sales forecast to 8.25 million vehicles for the current fiscal year ending March 31, from an earlier outlook of 8.55 million vehicles.
Still, Toyota clung to its earlier full fiscal year profit outlook, saying beneficial foreign exchange rates would offset the slumping sales. Both the operating profit and net income targets represent the second highest earnings on record at the company, just shy of Toyota's all-time highs.
Toyota also kept its retail sales forecast unchanged at 10.29 million vehicles for the current fiscal year, including Daihatsu and Hino. That total would be up from 9.92 million units the previous fiscal year and just below the record 10.6 vehicles sold in the fiscal year ended March 2019.