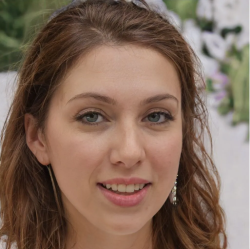 Latest posts by Jessica Thompson
(see all)
Supply chain bottlenecks continue to constrain inventories at the nation's public dealership groups, all of which reported having fewer than 30 days' worth of new vehicles at the end of March.
And those dealership groups' leaders say they don't anticipate a surge of vehicles reaching their lots anytime soon.
"Our focus is to sell more aggressively up the pipeline, which is a new skill for the industry in the U.S., and make sure we're turning the inventory as fast as possible when it lands," AutoNation Inc. CEO Mike Manley said last month.
Manley told analysts on the company's first-quarter earnings call that he doesn't expect new-vehicle inventory levels to change much until the second half of the year.
Vehicle supplies on dealership lots across the U.S. remain sparse as shortages of critical semiconductors have led automakers to curtail vehicle production. Yet consumer demand remains strong.
The supply-demand imbalance, now in its second year, also has pushed up per-vehicle profits as retailers have gained pricing power.
AutoNation's new-vehicle profit per vehicle, for instance, more than doubled to $6,112 in the first quarter.
The company said it had 9,055 new vehicles in inventory on March 31, an eight-day supply that was one day lower than at the end of December. The March 31 inventory number tumbled 73 percent from 33,281 vehicles a year earlier, a 29-day supply.
As new-vehicle supplies have shrunk, retailers broadly have turned up focus on selling used vehicles. But with the added competition for used inventory, those supplies are constrained, too. AutoNation's used-vehicle supply dropped from 40 days at the end of December to 30 days at the end of March.
Penske Automotive Group Inc. had 2,500 new vehicles, or a nine days' supply, in the U.S. at the end of March, one day better than at the end of December. That compared with 14,900 new vehicles, a 37-day supply, in the U.S. a year earlier.
Some brands were leaner than others, Penske leaders said. For instance, the retailer's U.S. Honda inventory dwindled to 216 new vehicles at the end of March from 3,700 a year earlier. It had just 188 new Toyotas in the U.S. on March 31, compared with 2,500 a year earlier.
CEO Roger Penske said last week that he expects "a slight increase" in new-vehicle allocations from some automakers in the second quarter, including a roughly 10 percent boost from Mercedes-Benz.
Penske CFO Shelley Hulgrave last week told analysts, "We continue to sell into our future new-vehicle pipeline to support our customers, maximize inventory turn and minimize our inventory costs. We expect the current supply challenges, coupled with strong demand, to keep our new-vehicle supply at low but manageable levels for at least the next nine to 12 months."
Penske's used-vehicle supply in the U.S. was 34 days on March 31, down from 43 days on Dec. 31.
Group 1 Automotive Inc. CEO Earl Hesterberg told analysts last week that consumer demand "remains extremely strong exiting the first quarter, and we continue to sell most units almost immediately after OEM delivery. This dynamic should continue throughout the year."
Group 1's supply of new vehicles in the U.S. on March 31 was unchanged from Dec. 31, at nine days, but it was a sharp drop from 34 days as of March 31, 2021.
The retailer had 3,100 new vehicles in stock in the U.S. at the end of March, said Daryl Kenningham, president of U.S. operations.
The retailer's U.S. used-vehicle supply stood at 28 days as of March 31, down from 36 days on Dec. 31.
Asbury Automotive Group Inc. had a 10-day supply of new vehicles on March 31, "well below" the norm, Dan Clara, Asbury's senior vice president of operations, said last week. It was slightly better than the eight-day supply Asbury had on Dec. 31, but far below its 34-day supply on March 31, 2021.
"We do not anticipate a meaningful recovery in inventory levels in 2022 and believe these levels are unlikely to fully normalize until 2023," Asbury CEO David Hult said on the call.
Asbury estimated it had a 28-day supply of used vehicles at the end of March, down from a 34-day supply on Dec. 31.
Sonic Automotive Inc. reported a 15-day supply of new vehicles at its franchised dealerships at the end of March, compared with 16 days at the end of December. The group said new-vehicle supply as of Dec. 31 was 11 days when excluding its purchase of RFJ Auto Partners Holdings Inc., which closed on Dec. 6. Sonic had a 43-day supply of new vehicles on March 31, 2021.
Sonic CEO David Smith said last week that new-vehicle inventory dropped from 13,200 vehicles a year earlier to 3,500 in the first quarter of 2022. Sonic had a 33-day supply of used vehicles at its franchised dealerships as of March 31, down from 46 days on Dec. 31 — or 36 days excluding the RFJ acquisition.
"In all the discussions that I have with manufacturers or on the dealer boards that I sit on, when you look at the second quarter and the third quarter, [for] the flow of inventory, we're in great shape for April, pretty darn good shape for May," Sonic President Jeff Dyke said. "As we get to the end of May, things are going to seem to be tightening up. June and July are a little bit of a crapshoot right now in terms of the level of inventory that we're going to be able to expect to come in."
Lithia Motors Inc. as of April 20 counted about 13,000 new vehicles in inventory, with about half on the ground and the other half in transit, Tom Dobry, the company's vice president of marketing, told Automotive News.
Lithia reported a 27-day supply of new vehicles as of March 31, up slightly from 24 as of December. Dobry said Lithia's inventory numbers include its Canadian dealerships, but noted he believes those stores have a minimal effect on the data. Lithia calculates its days' supply somewhat differently from peers, noting in its first-quarter financial statement that it includes in-transit vehicles.
For its calculation of a 41-day supply for March 31, 2021, however, Lithia said it excluded in-transit vehicles. Of the reporting change, Dobry said in an email, "It's simply that a year ago (and prior to that) in-transit was a relatively small portion of the total inventory and we wanted to focus on conveying helpful information about sellable units. Now, as they make up half of our supply and selling them before they hit the ground has become the norm, our definition of sellable units needs to include them."
Melissa Burden, Jack Walsworth and John Huetter contributed to this report.