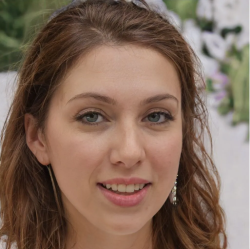 Latest posts by Jessica Thompson
(see all)
Polestar, the Swedish premium EVvehicle startup backed by Volvo, will join the crowd of automakers pitching EVs during the Super Bowl. 
The brand, founded in 2017, will run a 30-second spot with a serious message that aims to counter the celebrity-filled, lighthearted Super Bowl spots put out by a spate of brands, including automakers.
A teaser shared with Ad Age on Thursday called "No Clichés" promises "no stunts, no surprises, no supermodels … no puppies, no monkeys, no babies," or a range of other tactics long deployed by Super Bowl advertisers. Ad Age is an affiiate of Automotive News.
The ad, which marks Polestar's Big Game debut, comes from Forsman & Bodenfors. It is called "No Compromises" and will feature the Polestar 2 electric vehicle, which the brand markets as having a minimalist design while getting 270 miles on a single charge and accelerating from 0-60 mph in under 4.5 seconds. With a starting price tag of $45,900, it represents the Polestar's first mass-marketed vehicle. 
The company has ambitious growth plans, aiming to launch one new electric vehicle per year in the next three years, starting with Polestar 3 in 2022, its first SUV.
"Bringing Polestar to the Super Bowl for the first time makes sense right now. Our company is in a hugely exciting time of growth and global expansion, and of course, the U.S. is a key market,"  Polestar Chief Marketing Officer Åsa Borg said in a statement. "Forsman & Bodenfors, together with Polestar's internal creative team, did a great job at pulling our minimalistic design language, 'no compromises' attitude and obsession with sustainable change, into 30 seconds of powerful storytelling." 
Like the teaser, the ad will use visually simple graphics, "letting punchy words in white on black tell the message," according to Polestar. That is meant to be in line with the brand's minimalist identity.
Forsman crafted the ad with involvement from its New York and Sweden agency teams.
"Polestar is looking to transcend the automobile industry," Julia Holtback Yeter, a creative at Forsman & Bodenfors in Sweden, said in a statement. "They are a design brand that makes electric cars, not the other way around. Starting with a clean slate, they want to challenge every aspect of cars. That's why, together, we chose to tell the world who they are by showing what they're not." 
But Polestar will have plenty of competition as it seeks to gain attention on Super Bowl Sunday. Kia, BMW, General Motors and Nissan are all pitching EVs with expensive, celebrity-filled ads as the traditional automakers attempt to juice demand as they pour billions of dollars into EV development.
Polestar was founded by Volvo Cars and Zhejiang Geely Holding Group in 2017. In September, Polestar announced plans to list as a standalone public company on the Nasdaq as part of a deal with Gores Guggenheim Inc., an American special purpose acquisition company.