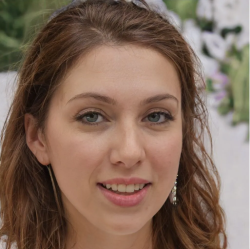 Latest posts by Jessica Thompson
(see all)
BERLIN — Volkswagen Group CEO Herbert Diess warned of more output cuts because of the chip crisis at its main factory in Wolfsburg amid rising tensions over how to make the plant fit for the electric age.
While VW has made progress managing the global components bottleneck, the situation at its German headquarters in Wolfsburg remains challenging, Diess said on Wednesday during a workers' assembly.
"Wolfsburg is particularly hard hit by the semiconductor situation," Diess said. "Capacity adjustments are therefore necessary, also in the medium term."
He added: "The supply situation is improving, but even in 2022 we won't be able to build all the cars we could sell. But we see opportunities for further production increases, particularly in the second half."
Diess said VW has introduced an early warning system for potential shortages and the company's software developers have already put 150 technical alternatives into the cars to replace missing chips.
Top models of VW Group's Porsche, Audi, Bentley and Lamborghini brands are already sold out for all of 2022, and its truck businesses also seeing well-filled order books, he said.
VW's works council said the automaker produced 330,000 fewer vehicles than originally planned at the Wolfsburg plant last year due to a lack of semiconductors, with just under 400,000 vehicles rolling off the production line.
"The coming months will be hard, but we will carry on being the leading plant for the whole Volkswagen Group here in Wolfsburg," works council head Daniela Cavallo said in a statement.
Cavallo called for compensating staff for the planned cuts to night shifts, a move that is expected to reduce the pay of some 5,000 workers.
Talks over how to keep Wolfsburg competitive in the shift to battery-powered cars has seen tensions rise between Diess and union leaders.
Diess last year hinted at possible job cuts to keep pace with Tesla as the electric car leader plans to ramp up output at its first European factory near Berlin this year.
VW plans an electric-vehicle plant close to its Wolfsburg factory to produce about 250,000 EVs annually, a move the VW works council – the company's union – hopes will secure the site's future as VW prepares to stop selling internal combustion-engine cars in Europe from 2035.
The EV factory is part of the Trinity project to produce a Level 4-capable full-electric sedan for the VW brand in Wolfsburg starting in 2026.
Reuters and Automobilwoche contributed to this report