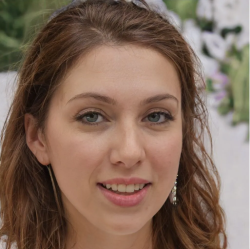 Latest posts by Jessica Thompson
(see all)
BERLIN — Volkswagen is betting that a modern take on its iconic Microbus will boost its aim to pass Tesla as the world's top electric-car maker
The brand on Wednesday unveiled the ID Buzz, a battery-electric minivan with retro styling elements that recall the Microbus of the 1960s.
The ID Buzz passenger van and the ID Buzz Cargo, a commercial version of the vehicle, were shown during an event livestream from Hamburg's historic Speicherstadt warehouse district.
The ID Buzz and ID Buzz Cargo will go on sale in their first European markets this autumn, with advance sales due to start in May. The U.S. will get only the long-wheelbase version of the passenger van, with orders opening this year for deliveries in early 2024.
The European versions will come to market with a 77-kilowatt-hour battery pack that powers a 150-kilowatt electric motor driving the rear axle.
Technically, the ID Buzz is based on VW's ID 4 electric crossover that uses VW Group's MEB electric platform.
VW's design boss, Jozef Kaban, said the ID Buzz's "wonderfully short overhangs" create a direct link with the original classic Microbus, while the rest of the vehicle is updated with modern safety features and technology.
The ID Buzz offers room for up to five people, with a six- and seven-seat configuration and an extended wheelbase version to follow soon. The standard configuration has with a sliding door on each side.
VW says ID Buzz and ID Buzz Cargo have a spacious interior comparable with VW's T6.1 van, thanks to a long wheelbase of 2988 mm in a compact overall length of 4712 mm. The T6.1 has a similar wheelbase but is 192 mm longer.
The passenger van has a lounge-like, friendly ambience with lots of space for passengers and their luggage, Kaban said.
The Cargo edition is large enough to fit two euro-sized pallets in the back.
The dashboard is dominated by of 5.3-inch display positioned centrally in the middle of the dashboard with a 10-inch or 12-inch infotainment touchscreen.
The base version of the infotainment system in the five-seater ID Buzz includes the We Connect and We Connect Plus apps, as well as App-Connect including App-Connect Wireless for smartphone integration and DAB+ (digital radio reception).
App Connect and DAB+ will be available as options in the cargo van version. Additional connectivity options include USB and USB-C ports (up to eight in total).
VW is offering its own range of different wall boxes for vehicle charging. The ID Buzz and ID Buzz Cargo will also come equipped with technology that enables electric cars to feed power that they do not need into the domestic mains (vehicle-to-home).
Safety and driver assistance systems include a Memory Function for automated parking on a previously saved route, Car2X warnings and hazard alerts in the local vicinity and the latest version of VW's Travel Assist that uses swarm data via the Internet to help with lane changing as well as giving forward and lateral guidance.
If swarm data is available, the function needs only one identified carriageway boundary to keep the vehicle in its lane, for example, on country roads with no center markings.
The ID Buzz models are being built at VW's factory in Hanover, Germany, alongside the T6.1 Transporter and Caravelle, T7 Multivan and California camper van. An ID Buzz camper van called ID California is planned.
VW is testing ID Buzz prototypes with Level 4 autonomy — meaning the vehicles can drive themselves under certain conditions — to be ready for commercial transport of people and goods for 2025. The self-driving models would be used for ride-pooling and delivery services.