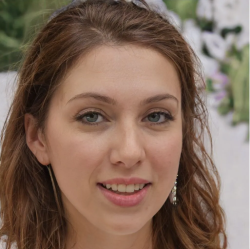 Latest posts by Jessica Thompson
(see all)
Volkswagen Group's Spanish subsidiary Seat is facing production shortfalls from multiple sources, first from the semiconductor shortage and now from the impact of the war in Ukraine, CEO Wayne Griffiths said.
Seat had an operating loss of 371 million euros ($407 million) in 2021, when production was 25 percent less than planned because of a lack of chips, Griffiths said.
He said the shortage had a negative impact of 600 million euros overall on the balance sheet of the unit, which includes Seat and the Cupra performance brand.
The subsidiary recorded a net loss of 256.3 million euros in 2021.
Production at Seat's main plant in Martorell, near Barcelona, and at two VW plants that build Seat vehicles is currently disrupted because of the continuing chip shortage as well as supply issues linked to the war, Griffiths said Wednesday at Seat's annual news conference. 
The ongoing crisis in Ukraine has caused disruptions at some auto assembly plants and prompted companies to suspend shipments to Russia, affecting virtually all automakers across Europe.
VW Group, so far, has bounced back quickly from parts shortages caused by the war. It restarted production faster than planned at its Wolfsburg plant.
Martorell, which builds the Seat Ibiza small hatchback, Seat/Cupra Leon compact hatchback and the Cupra Formentor compact crossover, is operating at a lower level because of a lack of chips, "and will be further impacted by a lack of essential parts from Ukraine," he said.
Griffiths said the slowdown mainly affects the Leon and Formentor assembly line, particularly for plug-in hybrid versions; the line is currently working on two daily shifts instead of three.
Griffiths added that production of the full-electric Cupra Born in Zwickau, Germany, has been temporarily interrupted and that production of the Seat Tarraco midsize SUV in Wolfsburg, Germany, has been put on hold due to a lack of parts coming from Ukraine.
The impact of the war in Ukraine is likely to overshadow the semiconductor shortage issue this year, Griffiths said. Seat is not only concerned about a lack of parts from Ukraine, he said, but also about the supply and cost of energy, and the effects on inflation and macroeconomic issues. He cited secondary effects such as a truck drivers' strike in Spain to protest rising fuel prices.
Griffiths said that a quick solution to the Ukraine crisis does not look likely at the moment, and that "the longer it goes on, the worse the collateral impact will be." 
Given the uncertainty, he said, it is not possible to forecast the extent of the impact on Seat operations this year. 
Seat was unable to produce approximately 115,000 units out of a forecast 500,000 at Martorell, the figure includes production for Audi brand. The shortfall mainly affected "high-margin models," Seat finance chief David Powels said Wednesday.
Powels said the shortfall prevented Seat from improving on 2020's results, when it posted a net loss of 194.2 million euros. He said the losses made in 2020 and 2021 on volumes that were significantly lower than before the COVID-19 pandemic "show Seat's break-even point is still too high." Seat's sales hit a record in 2019 at 574,100.