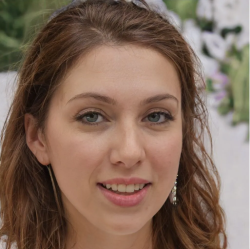 Latest posts by Jessica Thompson
(see all)
A Chrysler 300C driver caused havoc on a car meet in Maryland last Tuesday when she tried to hit a police officer and other bystanders with a drifting vehicle. The 22-year old woman has been arrested and faces charges of attempted first-degree murder.
The incident took place at a Walmart near Arundel Mills Circle in Hanover, Maryland. In the video uploaded on Instagram by ticketdismissers, we can see a police officer trying to stop a Chrysler 300 which appears to be pretty damaged from the outside. The driver doesn't comply with the officer's orders and starts drifting around the parking lot, dangerously close to bystanders and other parked vehicles.
See Also: Angry Cop Rams His Pickup Truck Into Police Chief's Mercedes SL
The most shocking part is when the Chrysler driver tries to run over the police officer who narrowly escapes the hit. The reckless driving doesn't stop there, since the vehicle comes back and tries to hit the officer again, this time with a drift. Thankfully, people managed to run out of the way, although it was a close call.
The police arrived at the scene following reports of reckless driving. The officers were trying to disperse the crowd when the female driver intentionally drove toward them. According to the Daily Voice, the driver attempted to hit several officers and crashed into an occupied police car resulting in minor injuries for both herself and the officers. Predictably, she was arrested and remains in custody without bond after visiting a local hospital.
CBS Baltimore reports that she is now charged with "attempted first-degree murder, reckless endangerment, resisting arrest and a slew of related charges in the incident". If she is found guilty, the maximum penalty for those offenses in Maryland is life imprisonment.