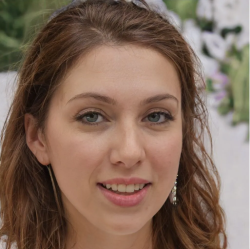 Latest posts by Jessica Thompson
(see all)
Maserati has a long and proud history of producing some very fine cars but in recent years, its models have left a little to be desired, in part because of how outdated many of them are. Fortunately, there is an all-new Maserati on the market and it is something very special.

While many car manufacturers are preparing to abandon internal combustion engines, Maserati decided not to leave any stone unturned when developing the MC20, so much so that it features an all-new engine. This isn't just any old engine either and is an advanced 3.0-liter twin-turbocharged V6 mill with a dual injection system and a pre-chamber combustion system with twin-spark plugs.
Read More: Maserati MC20 Debuts With 621 HP Twin-Turbo V6 And EV Option, Starts At $210,000
All up, the MC20's engine delivers 621 hp and 538 lb-ft (730 Nm) of torque which is sent through the rear wheels thanks to an eight-speed dual-clutch transmission. While recently reviewing the MC20, Doug DeMuro notes that while the MC20's figures aren't class-leading for a mid-engined supercar, they are well-matched against the Lamborghini Huracan Evo and McLaren Artura.
While driving the MC20 out on the street, DeMuro is complimentary of its handling but says it doesn't feel as immediate or as responsive as a Huracan or a Ferrari F8 Tributo. He adds that the dual-clutch transmission also doesn't seem to be as quick as some of the competition.
The engine especially impresses the reviewer. He notes that the MC20 is very quick and says that it doesn't even feel like it has a V6 and that you could be fooled into thinking there's a small-displacement V8 behind the cabin.