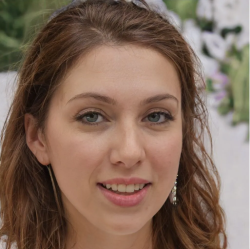 Latest posts by Jessica Thompson
(see all)
Sustained, long-term success takes careful planning, strong leadership and a committed, well-trained team with key members ready to take on more responsibilities as needed.
The problem?
"Very few dealerships have a formal strategy in place," says Kendall Rawls, director of development with the Rawls Group, an Orlando-based consulting firm that works in the automotive sector among other industries.
Too often, she says, owners and managers think they're too busy growing their business to plan for the future and put the right people in place to make it happen.
True succession planning, Rawls says, should encompass the entire dealership, defining its culture, long-term growth goals and personnel strategy. This will help create value and provide options for the leadership team to achieve desired results, she adds.
Rick Wegley, now a fixed ops instructor with NCM Associates, came to a similar conclusion early in his dealership career.
"As I moved up the ladder as a service manager and fixed operations director, I realized I couldn't do everything myself and I would no longer be judged on my ability to perform but on my ability to develop other people," he says. "If I can do that, my job gets a lot easier and we'll all be successful."
The first rule of succession planning is talking about succession planning.
For the Rawls Group, the process starts with a comprehensive gap analysis. This includes interviewing all department heads and managers to develop job descriptions and a list of key characteristics and skills for prospective candidates.
Working with a dealer's senior leadership, the consulting group also identifies opportunities and challenges. Employees are evaluated for advancement and development programs are formalized to help them progress. Informal mentorships and frequent feedback also are encouraged.
"No position is too small not to have a [succession] plan in place," Rawls says. "Dealers need to develop bench strength throughout the organization, right down to the reception desk."
Wegley advocates for taking a hands-on approach with upcoming potential managers, such as having them sit in on forecasting meetings and sharing strategies and decision-making reasoning.
"What things need to be taken into consideration?" Wegley asks, citing everything from staffing ratios and pricing to competition and market expectations. "Do we need to make adjustments? What are the pros and cons of electric dispatching versus manual dispatching? The more information your staff has and the sooner they have it, the better," he says.
Horne Auto Group in Arizona offers its own leadership classes each year to a select group of fast-track employees in its parts and service operations. The first class covers basics — such as calculating effective labor rates, shop utilization and gross productivity. It stresses the responsibility managers bear for the rest of their team's success. The second class is designed to help them hit the ground running when they become a service director.
"I try to provide them with all the information that I wish I had when I started," says Bob Cawley, Horne's corporate fixed operations director, who created and teaches the program. To ensure students are committed to learning, he notes, participants aren't paid for their time during the classes.
Staffing and retaining personnel has long been the top concern for participants in NCM's management courses. And the situation has been exacerbated the last couple of years because of COVID-19 and the so-called "Great Resignation" throughout the work force, according to Wegley.
As a result, there's even more pressure to make good hiring choices and retain rising stars. But, Wegley and Rawls both say companies shouldn't focus too much on specific skill sets during the recruitment process. Instead, they agree, attitudes and behaviors tend to be more indicative of future success.
"It's better to look for character values, a strong work ethic and good personality … someone you connect with and trust" Wegley says. "Find someone who is right for your business and wants to take on managerial responsibilities."
Rawls also works with managers to improve interview questions to help find candidates who better match a dealer's culture and management style. With an escalating "war on talent," she adds, companies need to think outside of traditional automotive sources.
"Soft skills are transferable across all industries," she says.
Companies also should be more proactive in terms of employee retention, Rawls says. Suggestions range from maintaining a positive, collegial culture to improved training and financial incentives for top performers.
While there is always a chance of losing good employees, Wegley believes that personnel development is worth the risk.
"What's more costly — if you invest in people and they leave or if you don't and they decide to stay? You should develop everyone who wants to be developed to the point that they can replace their manager at any given time," he says.
The proof is in the results, Rawls adds.
"There's always ebbs and flows in business," she says. "What happens if there's another pandemic or recession? Succession planning puts you in a better position to weather downturns and take advantage of opportunities.
"After the last two years, our clients are in a position to grow and acquire businesses that didn't have good plans in place."