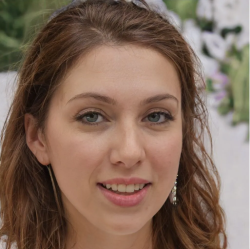 Latest posts by Jessica Thompson
(see all)
For the past couple of years, the Mercedes-AMG A 45 S has been the king of all-wheel drive hot hatches, offering so much performance that it could be considered a 'hyper hatch.' However, has it finally met its match with the new Audi RS3 Sportback?
To find out, Top Gear recently tested the duo at a race circuit to see which would come out on top. Both are really special but only one can walk away as the winner in this particular test.
The review opens up with the RS3. It sports a turbocharged 2.5-liter TFSI five-cylinder engine with 394 hp and 368 lb-ft (500 Nm) of torque that's mated to a seven-speed dual-clutch S-tronic transmission. A key update made to the new RS3 is the use of the RS Torque Splitter that has an electronically-controlled multi-clutch package at the rear axle, allowing for active and fully-variable torque vectoring on each of the rear wheels. Audi has also equipped it with a Drift mode.
Read Also: Here's How The New 2022 Audi RS3 Sportback Compares To The Mercedes-AMG A45 S
Previous-generation RS3 models have been known to understeer but this new one has a much nicer balance. The upgraded dampers also work wonders on improving the car's ride quality.
By comparison, the Mercedes-AMG A 45 S 4Matic+ has a 2.0-liter turbocharged four-cylinder with 415 hp and 368 lb-ft (500 Nm). It also rocks an eight-speed AMG speedshift dual-clutch transmission. In a drag race between the two, the Audi slightly edges out the Mercedes, despite having slightly less power.
While the Audi may have the edge off the line, the reviewer notes that the A 45 S is sharper and more exciting to drive. It also has a nicer interior. However, Top Gear ultimately gives the win to the RS3 Sportback, noting that it is the better daily driver.