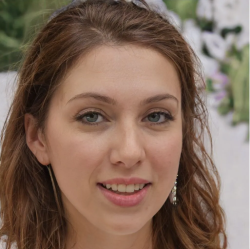 Latest posts by Jessica Thompson
(see all)
GMC's 2022 Hummer EV Edition 1 pickups have only recently started hitting the streets in larger numbers and they're already hit with the first recall.
Fortunately, the Hummer EV's first recall only affects 10 vehicles in the United States and it's not related to the powertrain. Even better, all the affected vehicles have already been fixed, a GMC spokesperson told The Drive. That was fast.
From the NHTSA recall page dated March 10, we learn that the cause for the recall is a taillight malfunction. More specifically, embedded software in the microcontroller of the taillamp assembly can cause one or both taillights to become inoperative or remain fully or partially illuminated; yes, the Hummer EV's taillights have their own software.
GM explains that if the taillamp is inoperative, all its functions (brake light, turn signal, backup lamp, side marker, clearance lamp, and tail light) will be disabled. If it remains fully or partially illuminated, some or all of these taillamp functions will remain activated at all times, even after the vehicle is turned off. 
As such, these vehicles fail to comply with the requirements of Federal Motor Vehicle Safety Standard number 108, "Lamps, Reflective Devices, and Associated Equipment." Needless to say, a taillight that fails to illuminate or illuminates incorrectly may increase the risk of a crash as it reduces the visibility of the vehicle or communicates incorrect information to other drivers.
As a remedy for this issue, GMC dealers will inspect and replace as necessary one or both taillight assemblies—turns out they already did that. The automaker says it has already shipped an initial supply of lamp assemblies to involved dealers on March 1.
On affected vehicles, drivers may receive a "Check [Right/Left] Rear Turn Lamp" notification when attempting to activate the turn signal.
The problem was first reported on February 1 by a GM employee based on two field reports of malfunctioning taillamps on 2022 Hummer EVs. GM said it is aware of three confirmed field complaints of this condition but no crashes.
Vehicles built after January 20, 2022 were either repaired prior to shipment or built with parts containing corrected software.