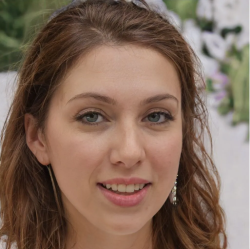 Latest posts by Jessica Thompson
(see all)
TOKYO – Toyota Motor Corp. will suspend operations at more than half its operations across Japan and is studying potential disruption to overseas production because of supply chain interruptions triggered by a large earthquake that rattled the country this week.
Toyota will halt production for three days starting next week on 18 lines at 11 factories in Japan, out of a total of 28 lines in 14 factories operated nationwide, the automaker said on Friday.
Toyota said it will lose about 20,000 vehicles of output from the quake-related shutdowns.
On top of already announced slowdowns triggered by a cyberattack and microchip shortages, Toyota's Japan operations will be down 50,000 units in total for March, from its original plan.
The latest suspensions will reduce output of Toyota-brand models including the Crown and Yaris passenger cars as well as the RAV4, Harrier, C-HR crossovers and Land Cruiser SUV.
Also impacted will be the Lexus LS and IC sedans, RC and LC coupes and NX crossover.
Toyota declined to identify which parts supplies were affected by the earthquake.
Toyota's shutdown comes just a day after it cut output from April to June in the face of growing supply chain uncertainty and the lingering impact of the global semiconductor shortage and COVID-19 pandemic.
Toyota slashed global output in April  by 17 percent to 750,000 units. That outlook did not account for potential disruption from the earthquake or the war in Ukraine.
The 7.4-magnitude earthquake, which struck shortly after 11:30 p.m. local time on Wednesday, was centered off the Pacific coast from the northeastern city of Sendai, in the same region throttled by the 2011 earthquake-tsunami disaster that caused meltdowns at the Fukushima nuclear power plant.
The latest quake triggered a tsunami, caused blackouts as far away as Tokyo, derailed the country's famed bullet train and buckled highways that serve as critical supply arteries.
The earthquake killed three people and injured 190, Japanese public broadcaster NHK reported.
Suppliers slowly restarting
On Friday, suppliers near the quake zone were slowly bringing operations back online.
Critical semiconductor maker Renesas Electronics Corp. said it had resumed partial test-run production at two of three plants near the quake zone. Those plants, its Naka and Takasaki factories, should reach full pre-earthquake production capacity on March 23.
The third Renesas plant that was affected, its Yonezawa factory, restarted all production processes on March 18 and expects to return to normal operational levels on March 20.
All three plants, which make chips for the automotive sector, were automatically shut down when the quake struck. Any long-term interruption at Renesas could have broadsided a global automotive industry already reeling from the worldwide semiconductor shortage.
Renesas emerged as a weak link in the 2011 earthquake, when its Naka plant was thrown offline for months.
And in February 2021, the Naka plant was hit by another earthquake and was down again for several days as
Renesas raced to confirm the status of its fragile clean room operations.
Separately, Toyota supplier Denso Corp. said some of its factories in the quake zone were damaged and are still being checked out. Other facilities are slowly coming back online.
A Denso spokeswoman said the company could not say when full production would resume.
Meanwhile, Hitachi Astemo, the Honda-affiliated supplier, has suspended operations at five factories in the disaster area as teams assess damage to the facilities.
A Hitachi Astemo spokesman said some factories were damaged but the company doesn't foresee major interruptions.
The company is monitoring its own intake of components from lower-tier suppliers and aims to begin a phased-in restart of its factories sometime next week.