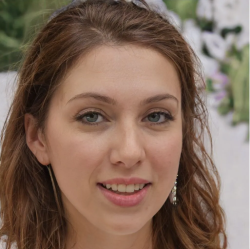 Latest posts by Jessica Thompson
(see all)
Airstream began working on its concept eStream all-electric trailer only about a year ago along with its parent Thor Industries, but the maker of iconic luxury recreational vehicles plans to field its first EVs within a few years.
Of course, Airstream trailers are towed behind other vehicles, not self-propelled like a travel coach. But the company, based in Jackson Center, Ohio, needed to respond to growing purchases by its upscale and trend-aware customer base of all-electric SUVs that tow their Airstream trailers.
So Airstream recently unveiled the 22-foot-long eStream concept, which improves the range of the tow vehicle by reducing aerodynamic drag of the trailer by 20 percent through innovations such as removing protrusions from the roof and narrowing the overall width by 8 inches. Drive-assist motors in the trailer actually move the Airstream forward to a degree with its tow vehicle.
At the same time, eStream features new technologies such as high-voltage batteries and electronic systems that provide the experience of being connected to "shore power" electric outlets at campgrounds and elsewhere — even operating the air-conditioning system.
Contributor Dale Buss talked with Airstream CEO Bob Wheeler, 55, about the eStream. Here are edited excerpts.
Q: Where the eStream begin?
A: There really was no epiphany or bolt from the blue on this, but it was the result of our growing understanding that the automotive space was heading aggressively toward EVs, and that was going to dramatically impact the ability of our customers to tow our trailers in the future.
Towing a traditional travel trailer with an EV will knock your range down by 50 percent or more. People were trying to do that and it hurt the [Airstream] customer experience. It became obvious there was a big need there that was unmet.
So there was market pressure, including our customers' commitment to more sustainable methods of camping. And, of course, in the camp setting you are consuming fewer resources, and you've got more ability to do what we call "boondocking" — essentially, going completely off the grid. We're seeing a huge increase in that. Campgrounds are becoming oversubscribed, and more people are taking off into national wilderness areas and Forest Service land.
Thor recently introduced its own e-trailer concept that's similar to yours.
Yes, the two vehicles are just one spoke in a larger innovation wheel that Thor has committed to. The eStream was developed entirely at Airstream. But we're the lucky beneficiary to be the brand that's taken to market first within the company. Without Thor's backing, things like the integrated electric chassis we're using would have been a much longer road.
We're getting a fully integrated electric chassis, with batteries and control systems, from Thor's partner, ZF Friedrichshafen AG, which has signed an exclusivity agreement. In an ideal scenario, we'll be putting our shell on top of that and integrating our house systems with it.
Are you going to assemble your all-electric trailers at the new factory you've built in Jackson Center where you're making traditional Airstreams?
Yes, we're starting to put together a manufacturing plan. We'll likely run the new assembly line in parallel with traditional travel trailers.
Intel just announced that it plans to employ thousands of people to build and staff a new microchip hub in central Ohio, maybe an hour from you just on the other side of Columbus. Are you worried about labor competition?
There's the potential. But generally speaking, we welcome growth here in Ohio. We can compete successfully on the wage front if that becomes an issue.
Plus, we're surrounded by Honda [manufacturing] on three sides here, including engines and transmissions. As they move into an EV-based fleet, ultimately the need for those components will decrease.
How long before Airstream actually sells an e-trailer?
We want to be on the leading edge but not the bleeding edge. Battery technology is getting better [and] improving pretty steadily, providing more power density for lower costs. We're looking to bring the right set of features to market at the right cost and weight.