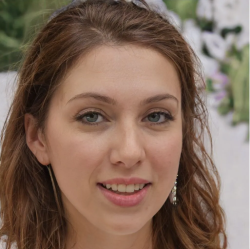 Latest posts by Jessica Thompson
(see all)
BERLIN — Audi is recalling 100,000 cars due to a problem that may not have been properly repaired in an initial call back and could now potentially lead to alterations in the wheel alignment of the rear axle.
Audi recalled some A4, A5, A6, A7, A8, Q5, Q7, Q8 and e-tron models built between 2019 and 2021 due to the defect in June last year.
However, due to incorrect instructions, nuts that did not meet the correct specifications may have been used on the rear axle suspension links, an Audi spokesperson said.
About 169 Porsche Cayennes are also affected in Germany and will be recalled, an article in t-online said.
The incorrect part can potentially lead to various problems including affecting tire wear and uncontrolled axle movement.
"We could not rule out that the rear axle could suddenly and uncontrollably move in the wrong direction at higher speeds," the Audi spokesperson said.
The German motor transport authority (KBA) said: "Due to stress corrosion cracking, there may be increased slack between the axle control arm and the wheel carrier, which restricts driving performance."
The KBA had warned about the resulting misadjusted track settings since last week, however, it had not yet made the warning public, the report stated.
According to the report, 150,000 cars were affected globally at the time of the original recall, and about 30,000 cars in Germany.
In some cases, a broken nut may result in increased play between the suspension link and the hub carrier, which could negatively impact rear axle wheel alignment.
Audi discovered that the problem may cause increased and uneven tire wear on the rear axle and lead to changed vehicle handling. If tire tread depth is too low, or if the depth varies between tires, this may affect traction negatively.
If a tire is worn down, this may lead to a sudden loss of tire pressure.