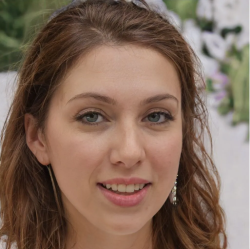 Latest posts by Jessica Thompson
(see all)
TURIN – Alfa Romeo's next flagship model will be a full-electric SUV larger than the current midsize Stelvio and will be launched in 2026 or 2027, CEO Jean-Philippe Imparato told journalists.
Speaking last week during a visit to Stellantis' Pomigliano factory in southern Italy, which builds the Tonale compact SUV, Imparato said the new flagship model would be crucial to increasing Alfa Romeo's sales in Europe, the U.S. and China, according to Italian media reports.
It will compete with the X5 from BMW, the brand that Alfa Romeo has set as its benchmark, Imparato told Automotive News Europe in an interview in February. There were 46,238 BMW X5s sold in Europe in 2021, according to Dataforce.
The model will be Alfa Romeo's fourth SUV, following the Stelvio, which was launched in 2017, the Tonale that went on sale this year and a small SUV set to debut in 2024 that likely will be called Brennero.
Alfa Romeo will not become an SUV-only brand like Jeep, Imparato said. "We are not abandoning the Giulia" midsize sedan, he said. "There will be a future Giulia, and it will be an electric-only model."
Alfa Romeo has decided not to launch a successor to the Giulietta compact hatchback, which ceased production in late 2020.
"For the [compact segment] we have the Tonale, which is a global product," Imparato said. "The Giulietta was only a European model, and we want Alfa to be global."
Imparato said in the Automotive News Europe interview in February that a large model was the most likely addition to the range, while a Giulietta replacement was not among the top priorities.
After becoming a part of Stellantis in the merger of PSA Group and Fiat Chrysler Automobiles, Alfa Romeo was profitable in 2021 under Imparato after decades of red ink.
The brand hopes to return to 100,000 global sales, possibly by 2023 and helped by the Tonale.
Last year, Alfa Romeo sold 52,000 units globally, mainly Giulias and Stelvios. Europe accounted for 28,000 units (18,334 Stelvios, 6,479 Giulias and 3,037 Giuliettas, according to figures from Dataforce), and the US for 18,250 (10,539 Stelvios and 7,634 Giulias, according to figures from the Automotive News Data Center).
The Tonale went into production in March, with a capacity of 23 units per hour, pointing to potential output of 40,000 to 80,000 units a year. Imparato said in February that global sales of the Tonale could be in the range of 70,000 to 80,000 units. Europe could account for 45,000 to 60,000 units, with 10,000 to 15,000 possible in the U.S.
Alfa plans to ramp up Tonale production to about 20,000 units this year. The model will go in sale in Europe in June and reach the U.S. by the end of the year.
Edoardo Nastri contributed to this report