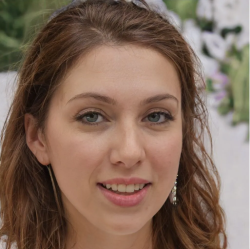 Latest posts by Jessica Thompson
(see all)
A teenage driver's twister trouble has resulted in a new Chevrolet Silverado.
When Riley Leon, 16, drove through a powerful tornado on his way home from a job interview last month, his red Silverado flipped multiple times before landing upright on the road and he drove to safety, according to media reports.
Leon was not severely injured, but the family pickup was in bad shape. The truck's windows were blown out, side mirrors were broken off and side panels were dented.
Videos of the pickup's rollover went viral. After Chevy and Bruce Lowrie Chevrolet, a dealership in Fort Worth, Texas, heard the story, they offered to donate a 2022 Silverado 1500 LT All Star Edition in Cherry Red to Leon and his family.
Leon and his parents picked up their new Silverado from Bruce Lowrie Chevrolet on March 26.
"We are thankful Riley is safe, commend his driving skills during a frightening situation and our hearts are with other families in Texas that have been affected by these storms," Chevrolet said in a statement.
Chevy Cares donated $50,000 to the American Red Cross Disaster Relief Fund to help aid the recovery efforts in Texas.