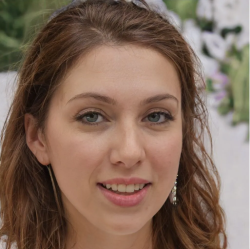 Latest posts by Jessica Thompson
(see all)
Self-driving technology company Aurora Innovation Inc. affirmed it remains on pace to launch a commercial trucking business by late next year and a robotaxi service by late 2024.
Advances in lidar sensors, expansion of business partnerships and the maturation of its autonomous-driving technology have made it possible to project the start of a commercial trucking service in Texas, according to Aurora CEO Chris Urmson.
He laid out the company's strategy for reaching automated service this week during Aurora's first earnings report since it became a publicly traded company in November.
A key part of Aurora's strategy involves building an autonomous driver versatile enough to be equipped on vehicles that range from minivans to Class 8 trucks. Urmson said such underlying "transferability" should be achieved in the first quarter of this year.
Another evolving feature is Aurora's ability to bring a vehicle to a safe stop on the side of the road should one or more systems fail. Urmson said that capability is being honed in simulation now and is expected to reach real-world testing by the third quarter.
"We'll showcase this on public roads, continue to advance that capability and enhance our fault-detection capability on board to handle a broad set of problems that might occur in the future," Urmson said.
Aurora continues to emphasize testing its virtual driver in simulation instead of logging millions of real-world miles. But real-world driving is growing. Urmson said the company "more than doubled" its trucking fleet from its size late last year. The fleet now comprises 18 trucks.
Those are being used to haul goods for partners such as FedEx and Uber Freight. Aurora is pulling loads five days per week for those partners, and those operations now include nighttime hauls, according to the company's 8-K filing.
Trucking partners now include U.S. Xpress, a collaboration announced this week that will focus on integrating Aurora's systems with the trucking company's digital platform, which will help optimize routes and dispatching.
After a fitful 2021 — which saw Aurora acquire Uber's Advanced Technologies Group, forge a partnership with Toyota involving Sienna minivans for future robotaxi service and co-develop trucks with Volvo and Paccar — Aurora has $1.6 billion in cash on hand, CFO Richard Tame said. The company anticipates that will carry it through the launch of its autonomous trucking business.
As Aurora and a number of competitors prepare to launch commercial services in the years ahead, investors are increasingly interested in accurate metrics for comparing safety, reliability and performance of systems.
Urmson downplayed the importance of California Department of Motor Vehicles' annual disengagement reports, which contain information on the number of disengagements during testing and the number of average miles between interventions.
Those reports provide snapshots of an individual company's public-road tests in California. But it's challenging to make comparisons because each company tests in different locations, in different conditions and may be vetting its self-driving technology in different ways. Or they emphasize testing in simulation, like Aurora.
Urmson said he was hopeful that better metrics for distilling insights would be developed.
"We have heard the investment community's interest in providing metrics of progress, and we think there's something on the way around the maturity of the product," he said. "Look for us to talk more on that in the future."