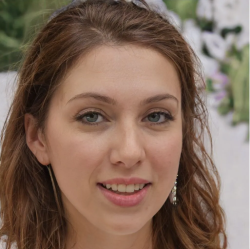 Latest posts by Jessica Thompson
(see all)
PARIS — Renault Group could split off its electric and internal combustion drivetrain activities into two "dedicated entities," CEO Luca de Meo said, as the automaker targets a 100 percent full-electric lineup in Europe by 2030. 
Full-electric activities and technologies would be concentrated within France, while combustion engines, hybrids and transmissions would be built outside of the country.
A number of automakers and suppliers are rethinking their internal-combustion activities as the transition to electrification accelerates in Europe. In a recent instance, Mercedes-Benz said it would partner with Geely Holding in China on small engines as it transitions to electric motor prodution in Europe.
"We have started to prepare Renault for the shift to 100 percent electric mix in Europe by 2030," CEO Luca de Meo said Friday. If uptake of EVs is slower than expected, he noted, Renault has a "Plan B" with hybrids.
De Meo portrayed the potential powertrain entities as part of "Chapter 2" of his Renaulution revival plan, after a return to profitability and trimming costs.
He did not offer further details, saying that any discussions would have to be shared with stakeholders.
"We are launching a study right now to see how we might proceed," he said. 
Renault currently builds internal-combustion engines, transmissions and hybrid drives at several sites in France, notably Cleon (3,600 employees) and Ruitz (500 employees) in northern France.
Outside of France, Renault builds combustion engines and transmissions in Portugal, Romania, Spain and Turkey.
Electric activities are concentrated in a cluster of factories in the area, including a planned battery plant with Envision AESC. The Cleon plant, which already builds electric motors, is in the process of being converted to full EV motor production.
De Meo said Friday that the Cleon factory could eventually build 1 million electric motors annually, as early as 2025 or 2026.Renault, which has built its own electric motors for a decade, recently entered into a partnership with Valeo to develop and build the next generation of motors.