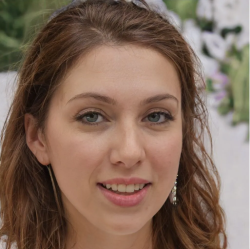 Latest posts by Jessica Thompson
(see all)
Police in Michigan have arrested nine individuals after five new Chevrolet Camaro models were stolen from the General Motors plant in Lansing.

Michigan State Police were first alerted to the stolen Camaros at approximately 12:17 a.m. on May 2, prompting troopers to flood I-96 in order to locate them. Before long, five of the stolen Chevys were located by police and after the individuals driving the cars failed to stop, they split up into two groups and multiple chases ensued through the Ingham, Livingston, and Oakland Counties.
Watch Also: See Police Cruiser Ram And Nearly Run Over Suspect's Truck During Pursuit
In a bid to end the chase, police used stop sticks and ultimately, all five stolen Camaros were located. Fox 2 Detroit reports that the cars being driven by one group were crashed on the side of the highway and that the suspects tried to flee on foot.
Troopers from Lansing Post, Brighton Post, Metro South Post along with other police agencies located (5) stolen vehicles which were all Chevy Camaros. Once these stolen vehicles were located by law enforcement on I-96 traveling at high speeds, 2/7 pic.twitter.com/cE4aszt5ku

— MSP First District (@MSPFirstDist) May 2, 2022
Taking to Twitter, Michigan State Police revealed that nine male suspects were arrested and slapped with multiple charges, including fleeing and eluding, receiving and concealing a stolen vehicle, conspiracy to commit an illegal act, and resisting and obstructing police. All suspects were aged between 20 and 24 with eight of them being from the Detroit area and one suspect from Saginaw.
"No law enforcement personnel or any of the suspects were injured," police added on Twitter. "MSP is working with Lansing Police Department regarding the original theft of the stolen vehicles. This is a excellent job by all law enforcement agencies to stop and prevent further crime."
6 News reports that police were initially aware of seven Camaros that were stolen from the GM facility and that one of them was recovered after crashing directly outside the plant.
"We are cooperating with local law enforcement to recover stolen vehicles from GM's Lansing Grand River Assembly Plant," GM added in a statement. "We'll be enhancing our security at the plant and surrounding parking lots."
Police estimate the value of the stolen Chevys at $375,000.
PHOTO GALLERY
more photos…
Photos MSP First District / Twitter