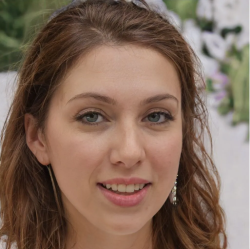 Latest posts by Jessica Thompson
(see all)
TOKYO – Former Nissan boss Carlos Ghosn, fresh off being slammed in a closely watched Tokyo verdict, is vowing to continue his legal battle with a fresh lawsuit against his former company.
On the lam in Lebanon, the fugitive automotive icon said the Tokyo District Court's conviction last week of his onetime deputy Greg Kelly is a "warning" to foreigners doing business in Japan.
"You will be out of your mind to accept any assignment in Japan, as long as you have this hostage justice system going on, particularly when you see that there is an obvious double standard between foreigners and Japanese" Ghosn told Automotive News in a video call after Kelly got a six-month suspended sentence. "This should be a warning for any foreigner located in Japan."
In a wide-ranging discussion, Ghosn said French carmaker Stellantis – run by his erstwhile protégé Carlos Tavares – was the real winner from the scandal that engulfed his Renault, Nissan, Mitsubishi alliance, torpedoing sales, profits and market capitalization at all three carmakers.
Ghosn said he was set to move on partnership talks with Fiat-Chrysler Automobiles. But those plans were scuttled by his November 2018 arrest, and rival PSA Group boss Tavares moved in to scoop up the Italian-American automaker and combine it the French concern to form Stellantis.
"Obviously in this competition between the two main French automakers, we know who's the winner and who's the loser, and we know why," said Ghosn, who led the French-Japanese alliance for more than a decade, after rescuing Nissan from near bankruptcy and then helming Renault.
Meanwhile, Ghosn said the legal wrangling to clear his name is just beginning.
"We're not finished here," Ghosn said. "I'm thinking of a much bigger lawsuit against Nissan."
This would be in addition to a counter suit he is considering in Japan, in response to a civil suit Nissan Motor Co. filed against him seeking 10 billion yen ($87.1 million) in payback for claimed damages he inflicted through alleged financial misconduct and fraud.
Ghosn said his potential new suit would be filed in a jurisdiction outside Japan, where he expects to get fairer treatment before a judge. Ghosn declined to talk specifics and said he is waiting for some witnesses to come forward and some documents to be transmitted.
"This fight is far from over," Ghosn said. "In terms of liability, you can expect Nissan to have much more liability than what's shown today."
In any event, the Tokyo District Court's judgement against Kelly and Nissan last week in the matter of Ghosn's alleged deferred compensation will likely make a civil victory in Japan harder, said Nobuo Gohara, a lawyer representing Ghosn's civil actions in Japan.
"The criminal court has already concluded that Mr. Ghosn violated the financial instruments and exchange act, so chances are slim that a civil court will overrule that decision," he said.
Ghosn ducked official judgement in last week's ruling by the Tokyo District Court, because he fled Japan for Lebanon at the end of 2019 saying he couldn't get a fair trial.
The court convicted Kelly of helping Ghosn hide deferred compensation during only one of the eight fiscal years under scrutiny. The court actually cleared the American as not guilty on all counts in the remaining seven years, deciding there was no evidence linking him to the alleged misconduct. But the court maintained Ghosn had consistently broken the law in that period.
Ghosn, who maintains his innocence, dismissed the verdict as a face-saving gesture for the country's prosecutors and their vaunted 99 percent conviction rate. And also he said the ruling hinged on cherry picking plea bargainer testimony that suited the end goal of conviction.
In other topics, the ousted Alliance chairman said life in Lebanon is going "reasonably well," despite the financial and economic crisis gripping the country. He said he also continues to be approached for business advice by startups and consultation on new technology trends.
And although Ghosn is grounded in Lebanon by an Interpol red notice requesting his arrest, he has been able to host visits from family members living abroad. He himself won't risk travel.
"Obviously, I would be having many more people working with me if I was able to move outside of Lebanon, but I'm restricted because of the Interpol red notice," he said.
"If you go out from Lebanon, you do so at your own risk," Ghosn said. "Any problem, where you have to land in a third country, you can be shipped back to Japan. And you know exactly what is expecting me there. If I go to Japan, it's like a death penalty."
Naoto Okamura in Tokyo contributed to this report.