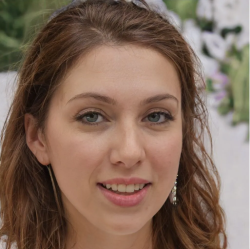 Latest posts by Jessica Thompson
(see all)
Detroit used to have an auto show every year, so the legend goes.
The show is scheduled to return this September for the first time in more than three and a half years, and the main floor is completely sold out, organizers said last week. At least five active vehicle tracks will be set up inside Huntington Place, the convention hall that has changed its name twice since the last auto show in January 2019. (The 2020 and 2021 shows, you might recall, were canceled by the coronavirus pandemic.)
There will also be street course ride-and-drives outside, incorporating much of the route through downtown Detroit that will serve as the circuit for the 2023 Chevrolet Detroit Grand Prix. The event, officially called the North American International Auto Show, has a new logo that prominently features the word "Detroit" and reflects the "global flavor" of the show, organizers said.
Although the show, which runs Sept. 14-25, will look markedly different from past years, it will continue to have a black-tie fundraiser known as the Charity Preview.
"The event is a very important night of giving in Detroit," show Chairman Joe Lunghamer said in a statement, "but it also sets the stage for the public show that brings thousands of visitors downtown and generates incredible economic impact for our community."