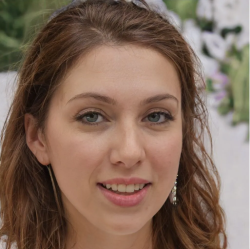 Latest posts by Jessica Thompson
(see all)
PARIS — Valeo will supply Stellantis with its third-generation Scala lidar to enable SAE Level 3 autonomous driving in the automaker's models, starting in 2024.
Valeo and Stellantis did not offer financial details of the contract or on which cars will get the system, but said it would appear on "multiple models" across Stellantis' brands. 
The second-generation Scala system is used in the Mercedes S Class, the first car to win approval for Level 3 driving on European highways. 
In SAE Level 3, drivers can divert their attention from the task of driving to do other activities, such as checking emails or watching a movie, but they must be prepared to retake control when requested to do so by the car.
Most self-driving systems use a combination of radars, cameras and lidar. 
Lidar, which stands for light detection and ranging, sends pulses of light from a laser, at millions per second, that bounce off objects and return to the sensor. Onboard computers can use these pulses to create a 3D map of a vehicle's surroundings.
It has certain advantages over cameras, namely processing speed, and unlike cameras is not affected by surface composition, shadows or sunlight, or approaching headlights.
Stellantis has said that it will offer "hands-free, eyes-off" Level 3 driving by 2024, which it calls STLA AutoDrive, in a partnership with BMW. After 2024, Stellantis will offer Level 4 and Level 5 autonomy – in which the driver is not involved at all – for "mobility as a service" applications such as autonomous vans for ride-hailing.
Following Mercedes' announcement last December, BMW plans to offer Level 3 autonomy starting later this year with the next-generation 7 Series upper-premium sedan. Stellantis' collaboration with BMW continues a partnership between Fiat Chrysler Automobiles (now part of Stellantis), Mobileye, Intel and BMW.
Valeo says it is the biggest player in automotive 3D scanning lidar systems, having so far produced and sold 170,000 integrated units. It will build its third generation Scala system in its factory in Wemding, Germany, near Munich. Valeo manufactures the hardware, software and associated AI for the system. 
Valeo says the new generation of Scala lidar, which will be commercialized starting in 2024, offers 12 times better resolution, three times longer range — able to visualize objects more than 200 meters away — and a viewing angle that is 2.5 times wider than the current generation. 
The French supplier expects a boom in advanced driver assistance systems (ADAS) and autonomous driving in the coming years, and it says the automotive lidar market will quadruple between 2025 and 2030, eventually reaching a global total of 50 billion euros.