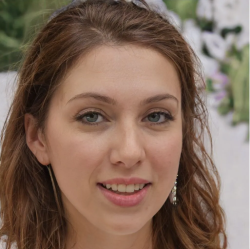 Latest posts by Jessica Thompson
(see all)
We have seen plenty of dashcam footage with slow drivers causing accidents on the highway, and in the latest, the driver of a previous-gen Hyundai Tucson pulls directly into the left lane of a main road somewhere in the US, causing a massive crash.
The video we found on Reddit was recorded from a dashcam of another vehicle. The unsuspecting driver of the Hyundai didn't notice the VW Tiguan approaching at high speed from the middle lane, and blocked almost the entire width of the road while trying to merge with the traffic.
Watch Also: Ring Camera Captures Chaotic SUV Rollover That Ended Rochester, N.Y. Police Chase
The driver of the Tiguan tried to avoid the accident by braking hard and steering the SUV as left as possible, but the Hyundai kept on going and the crash was inevitable. The angle of the cars in combination with the high speed of the approaching vehicle caused the Volkswagen to roll over, resting its roof on the tarmac.
The Hyundai took the hit on the rear left door and the side airbags were deployed so we guess there were no serious injuries – as long as all occupants were wearing their seatbelts at the time of the accident. Still, it was a pretty serious crash and a terrifying experience for the driver of the Volkswagen. Let's hope that people will start using the left lane more wisely, and be more careful while pulling into a high-speed road.