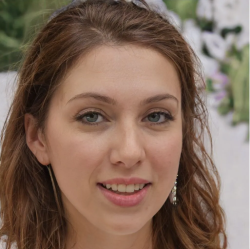 Latest posts by Jessica Thompson
(see all)
Volkswagen dealers were left angry, shocked and suspicious by surprise news that the brand's German parent plans to build a new company in the U.S. to sell an electric pickup and SUV under the Scout name, not least because Volkswagen AG was silent on how it intends to retail the vehicles.
The lack of information from Wolfsburg immediately after the May 11, announcement left some dealers wondering whether VW CEO Herbert Diess — who often speaks glowingly of Tesla and Elon Musk — might be looking to emulate Tesla's direct-sales model for Scout vehicles or set up new franchises that would bypass their stores.
"That's what it feels like to me," one VW dealer told Automotive News after the announcement, on condition of anonymity. "If we were going to have any involvement, they would have told us something. But they haven't said a word to us, either before or after the announcement."
VW Group said it will build a "separate, independent company" to resurrect the Scout name, which it acquired last year as part of its heavy-truck subsidiary's purchase of Navistar. It plans to show its first prototypes next year and start production in 2026, though details of where remain unclear.
"After Volkswagen's successful turnaround in the U.S., we are now taking the opportunity to further strengthen our position in one of the most significant growth markets for EVs," Diess said in a statement. "Electrification provides a historic opportunity to enter the highly attractive pickup and [rugged-SUV] segment as a group, underscoring our ambition to become a relevant player in the U.S. market."
The Wall Street Journal first reported last week that the group's supervisory board was making the move and said it was targeting 250,000 sales per year from the Scout lineup.
On Friday, May 13, VW of America sales and marketing head Andrew Savvas sent a letter to the brand's 650 dealers, confirming that Scout will be an independent brand within VW Group and that they will have no claim on its products.
The letter did not seem to soothe dealers' concerns with VW's plans.
Diess believes that the German automaker can hold a 10 percent market share across all of its brands in the U.S., and he tasked VW of America CEO Scott Keogh with making that happen by the end of the decade. Keogh has said it would be difficult to hit that target without "playing" in the pickup segment, which represents about 15 percent of the overall U.S. market.
VW Group CFO Arno Antlitz said that Scout "will be a separate unit and brand within the Volkswagen Group to be managed independently. This aligns with the new group steering model — small units that act agilely and have access to our tech platforms to leverage synergies." No executives for the new unit and brand have been named.
VW dealers in the U.S. have been asking for a pickup in their lineup for decades, another dealer, speaking on condition of anonymity, told Automotive News. The dealer said that if VW Group intends to sell Scout vehicles through franchises, "I would hope, after all that we've been through together, that we would at least get the first crack at them."
Tom McMenamin, chairman of the Volkswagen National Dealer Advisory Council, referred Automotive News to VW of America for further information.
A spokesman for VW Group of America did not answer the question of how Scout vehicles would be retailed, referring to a statement that read: "The introduction of an electric pickup truck brand in the U.S. reflects the Volkswagen Group's growth ambitions to become a key player in the region while addressing a critical need in the market. We aim to share more news as it becomes available." He declined to comment further.