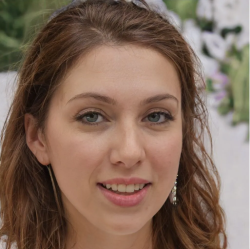 Latest posts by Jessica Thompson
(see all)
A destroyed Jeep Wrangler Rubicon has been snapped on the side of a road in New South Wales, Australia in what makes for a very bizarre scene.
The story behind this Wrangler remains a mystery but it has clearly suffered such extensive damage that it will probably never be driven again.
For starters, both of the front wheels are now sitting out of place, inevitably due to extensive suspension damage. In addition, both of the rear tires are flat and the entire front wheel arch is missing.
Read Also: Jeep Launches Seven Rugged Concepts For The Easter Safari 2022
It is unknown how the Wrangler was dumped on the side of the road. It clearly cannot be driven in its current state and the damage sustained could make you believe that it fallen from the sky in a scene fitting of a Fast & Furious film. One possible explanation is that the Jeep was damaged in an accident and then transported on a truck that unloaded it on the road.
A large sticker affixed to one of the rear side windows confirms that the Jeep has been reported to local authorities but they haven't removed it yet.
Adding to the mystery of the Wrangler is the handful of modifications made to it which would make you believe it was owned by a passionate enthusiast who you wouldn't expect to just abandon their pride and joy like this. Among the upgrades made include the fitment of LED spotlights at the front, a roof rack, and a large awning.
Do you have any idea why someone would abandon a Jeep Wrangler like this?
PHOTO GALLERY
more photos…