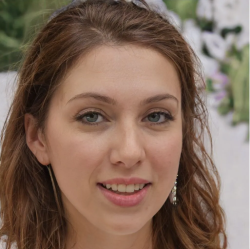 Latest posts by Jessica Thompson
(see all)
A truck driver in Montville, Ohio, narrowly avoided running into several vehicles after his brakes failed last week. Dramatic footage of the event, showing the driver thread the needle between vehicles stopped on the road for a school bus, was recently released.
The footage comes from the dash cams of both the runaway truck and the school bus and in it the truck driver could be heard saying "Stop, stop, stop! No," as he approached the stopped vehicles.
The event occurred on the morning of April 19 as the school bus was picking children up to take them to Ralph E. Waite Elementary School. Dylan Boyland was at the wheel of the bus, reports Fox8, for his first drive with children onboard.
Read Also: Luckiest Driver In The World Survives Being Crushed Between Two Trucks
The driver training Boyland could be heard saying "Oh, good God, he ain't gonna make it" as the truck approached and the driver blared his horns to warn other drivers on the road that he couldn't stop.
Indeed, one vehicle waiting behind the bus pulled off the road in an attempt to get out of the way, while a pickup truck waiting in the lane of opposing traffic backed up and could be seen running into the SUV behind it in an attempt to give the runaway truck more room to execute its avoidance maneuver.
Fortunately for all involved, the truck managed to avoid hitting any of the stopped traffic and eventually came to a halt about a quarter-mile down the road, according to the local police chief, Matt Neil.
"In his statement, he told us that he was trying to stop," Chief Neil told Fox8. "He realized he couldn't stop in time and he began downshifting, blowing the horn, flashing the lights, and doing everything in his power to alert everyone, the oncoming traffic, the car behind the school bus, and the bus that he's coming through and he's not going to be able to stop."
Despite it being a near miss, officials are still investigating the incident. They are curious about what led to the brake failure and why the 18-wheeler's driver decided to continue driving to a truck yard after coming to a stop. Chief Neil remained grateful that the incident didn't end in tragedy.
"I'm just glad that crisis was averted. This could have been devastating to our community, to the whole county, the whole area," Neil told ABC News 5 Cleveland. "He handled everything in a very professional manner. In 15 seconds, he had to make a decision: Where am I putting this 80,000-pound truck?"